EASL and the WHO have combined to create their first joint webinar on COVID-19 and the liver, broadcast on 14 May 2020. A panel of leading international experts in hepatology and virology reviewed the latest information on the COVID-19 pandemic, the WHO response, and the impact on the care of people with liver disease and viral hepatitis, both from a clinical and public health perspective. The panel also heard directly from front-line clinicians and programme managers from different countries on their experiences in the COVID-19 national response, and in managing the impact on hepatitis services during the current crisis.
Targeted audience:
General Practitioners
Hepatologists
Health care professionals
Programme managers
QA_EASL-WHO webinar
Faculty
---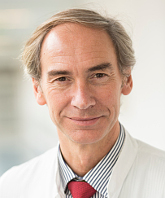 Professor Thomas Berg
Professor Berg is the Head of the Division of Hepatology, Department of Oncology, Gastroenterology, Hepatology, Pulmonology and Infectious Diseases at the University Clinic Leipzig, Germany. He also serves as the Vice-Secretary General of EASL.
---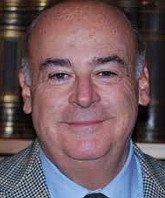 Professor Mario Mondelli
Mario Mondelli is Professor of Infectious Diseases at Pavia University and Head of the Division of Infectious Diseases and Immunology, Fondazione IRCCS Policlinico San Matteo, Pavia, Italy. He has served as EASL Secretary General (1995-1997) and Associate Editor and Co-Editor of the Journal of Hepatology (1999-2009). His research interests include immune responses in viral hepatitis and liver cancer and, more recently, in COVID-19.
---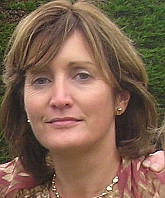 Professor Philippa Easterbrook
Professor Philippa Easterbrook from the Department of Global HIV, hepatitis and STI programmes at WHO Headquarters in Geneva is an infectious disease physician and epidemiologist who has more than two decades of experience in clinical care and response to the global HIV epidemic, and now the global elimination of hepatitis C and B infection. She was previously Professor of HIV Medicine, and consultant physician in Infectious Diseases at King's College London.
---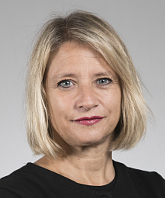 Professor Karine Lacombe
Karine Lacombe is Professor of Infectious Diseases at Sorbonne Université, Paris. She has been deeply involved in the clinical management of COVID-19 since the beginning of the epidemic and is an expert on testing policies for SARS-CoV2 for the French High Authority of Health.
---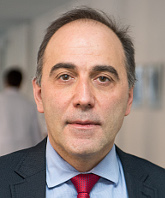 Professor Javier Fernández
Professor Fernández is a Consultant in Hepatology and the Head of the Liver ICU at the Institute of Metabolic and Digestive Diseases in the Hospital Clínic in Barcelona, Spain. His fields of interest include acute-on-chronic liver failure, liver support systems, infection and critical cirrhosis care, and he is the Clinical Coordinator of the EASL Chair of the European Foundation for the Study of Chronic Liver Failure.
---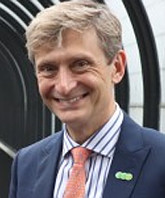 Mr. Cary James
Cary James is CEO of the World Hepatitis Alliance, a global umbrella organisation representing 299 patient organisation in 95 countries. Mr James has over 20 years' experience in civil society organisations, infectious diseases and public health.
---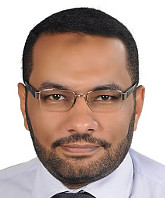 Dr Mohamed Hassany
Mohamed Hassany is a hepatology and gastroenterology consultant at the National Hepatology and Tropical Medicine Research Institute in Cairo, Egypt, executive director of the National Committee for Control of Viral Hepatitis and has published extensively in the field of viral hepatitis and hepatitis C elimination.
---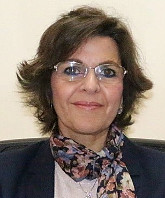 Professor Manal El Sayed
Manal H El-Sayed is a Professor of Pediatrics and Director of the Clinical Research Center at the Faculty of Medicine, Ain Shams University in Cairo. She is also a founding member of the Egyptian National Committee for Control of Viral Hepatitis and Board member of the EASL International Liver Foundation.
---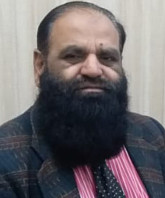 Dr Khalid Mahmood
Dr Khalid Mahmood has over 30 years of medical experience and is a recognised expert in public health. He has worked as a manager on TB DOTS, MNCH and TB DOTS projects for the WHO as well as serving as a Policy and Strategic Planner. He is currently Program Manager for the Hepatitis & Infection Control Program, Punjab, Pakistan. Dr Mahmood also runs a high-capacity centre for COVID-19 PCR Testing.
---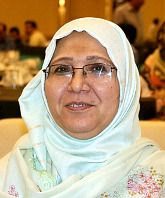 Dr Syeda Zahida Sarwar
Dr Syeda Zahida Sarwar is a public health specialist with 28 years' experience. She has worked as a Provincial Program Manager Hepatitis Control Program, Punjab and held other senior positions including Director General Health Services Punjab. She has also worked with UNICEF, UNFPA, and on CIDA-funded projects. Dr Sarwar is currently a senior consultant for the WHO in Punjab.
---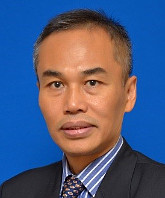 Dr Muhammad Radzi Abu Hassan
Datuk Dr Muhammad Radzi Abu Hassan is a senior consultant physician and gastroenterologist who also serves as the Head of Service for Gastroenterology and Hepatology Services in the Ministry of Health, Malaysia.
---
EASL's mission is supported by an unrestricted education grant from Abbvie and Bristol-Myers Squibb. Abbvie and Bristol-Myers Squibb have had no input into the content.